December 3, 2022
Posted by:

Administrator

Category:

Financial Advice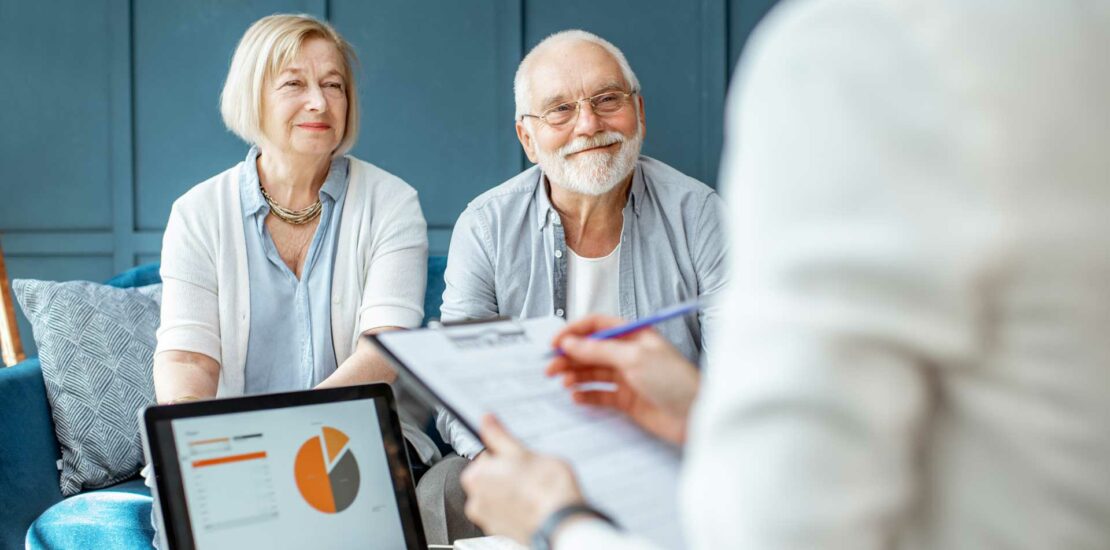 Finding a financial advisor is one of the first steps towards creating stability out of typically rocky terrain.
Money can get directed and spent on the wrong things without you even being aware of it, which is why getting help in the form of a Spokane financial planner can be crucial.
However, picking the first financial planner you come across could land you in a similarly tricky spot. 
When finances are concerned, you must work with someone you trust.
At Moulton Wealth Management Inc., we can help guide you as you take steps toward controlling your finances. Our Spokane team of financial experts is well-versed in wealth advising.
However, we also want to equip you with the necessary knowledge to feel confident in your decision. Choosing a financial advisor is no small task, so let's review what traits to look for when finding a Spokane financial advisor.
Understanding the Different Types of Financial Advisors
Before deciding which financial planner you're willing to work with, you must know what kinds of financial advisors are out there.
Different specialists will be able to cater to your goals more precisely, so knowing the differences between each type can help tremendously.
Generally speaking, financial advisors can be split up into four categories:
Commission-based Financial Advisors:

 These financial planners operate on a payment-by-commission model, meaning they get most of their income through commission from selling products. These advisors can help get you tools to establish some financial security, but ultimately they can be pretty limited in overall financial management.

Fee-Only Financial Advisors:

 A fee-only advisor means they'll get paid based on their going rates, plain and simple. A consultation can help you determine the overall cost of hiring an advisor, and from there, you can choose whether or not it's in your best interest to hire based on a fee-only model. Be aware that, unlike commission-based advisors, fee-based planners are almost always fiduciaries (

which is a good thing

).

Robot Advisors: 

These automated planners can be a handy way to take a more hands-off approach to financial planning. Instead of meeting with a person face-to-face or over the phone, you can set up your robot advisor to help manage long-term financial goals and construct a more diversified portfolio of assets.

Registered Investment Advisors (RIAs): 

This final category represents companies that employ Investment Advisor Representatives, or IARs, to help provide fiduciary financial advice. Moulton Wealth Management, Inc. would fall under this category, with our team having CFP (certified financial planner) certification as proof of our high standards and commitment to our clients.
An Analytical and Studious Mind
Knowing a fee-only advisor from a commission-based one is always helpful, but at the end of the day, choosing a Spokane financial advisor comes down to finding one who is actively analytical and inquisitive.
Finance is an immensely complex subject, and hiring a competent advisor comes down to finding someone who knows how to help you achieve your goals.
Whether you're planning for retirement, looking to invest, or trying to manage the finances of your estate, you should always choose an advisor who knows their stuff and is well-studied across the board.
As mentioned earlier, a CFP certification is a significant mark to judge whether or not a financial advisor is the "real deal." 
Look for a Professional and Respectful Spokane Financial Advisor
Having someone directly involved in managing your wealth is delicate, so it's crucial to find someone who values your needs and puts your goals first.
Plenty of financial planners in the Spokane area are purely salesman; however, finding an advisor who genuinely cares about your short and long-term goals is few and far between.
This isn't to say that salesmanship isn't a necessary aspect of the financial planning world. 
However, if you feel your advisor is more interested in making money than helping people manage their money, it might be time to walk the other way.
Take the time to know your financial advisor, not only through an initial consultation but also with trustworthy testimonies and solid reviews. 
In addition, past client experience can be a great way to get further insight into the character of a Spokane financial advisor.
Seeing the Passion Within Your Financial Advisor
Finally, a great way to weed out a subpar advisor from a great one is by seeing their enthusiasm and passion for their work.
As we talked about earlier, finance is a complex world. Therefore, for advisors to stay relevant and helpful, they need to be adaptable and interested in this ever-changing field.
They also need to be flexible with the demands of different clients. Though a group of customers may end up having similar problems or goals they'd like to achieve, each individual will have unique issues that need distinct solutions.
Of course, judging a financial advisor's level of passion can be subjective.
However, an overall depth of knowledge and a willingness and excitement to share those resources are always good signs.
A great way to get an idea of this is simply by asking your financial advisor some questions during your first consultation. A few good ones could include:
"What are some exciting developments in the financial industry?'

"What is your approach to financial planning?

"Why did you decide to become a financial advisor?"
With these questions as a jumping-off point, you can better understand who your Spokane financial planner is and whether or not you want to work with them.
Moulton Wealth Management Inc. is operated by a few of the most knowledgeable and qualified financial specialists. 
We pride ourselves on the passion we put into our work and our ability to stay flexible and open to the different interests of our clients.
If you're interested in working with us, contact our office at 509-922-3110.
Check out this great article from Nolo where they discuss the benefits of hiring a financial advisor ahead of major purchases like buying a house.