Moulton Wealth Management




We're on Spokane Radio Every Week!

8 AM on KXLY Radio 920AM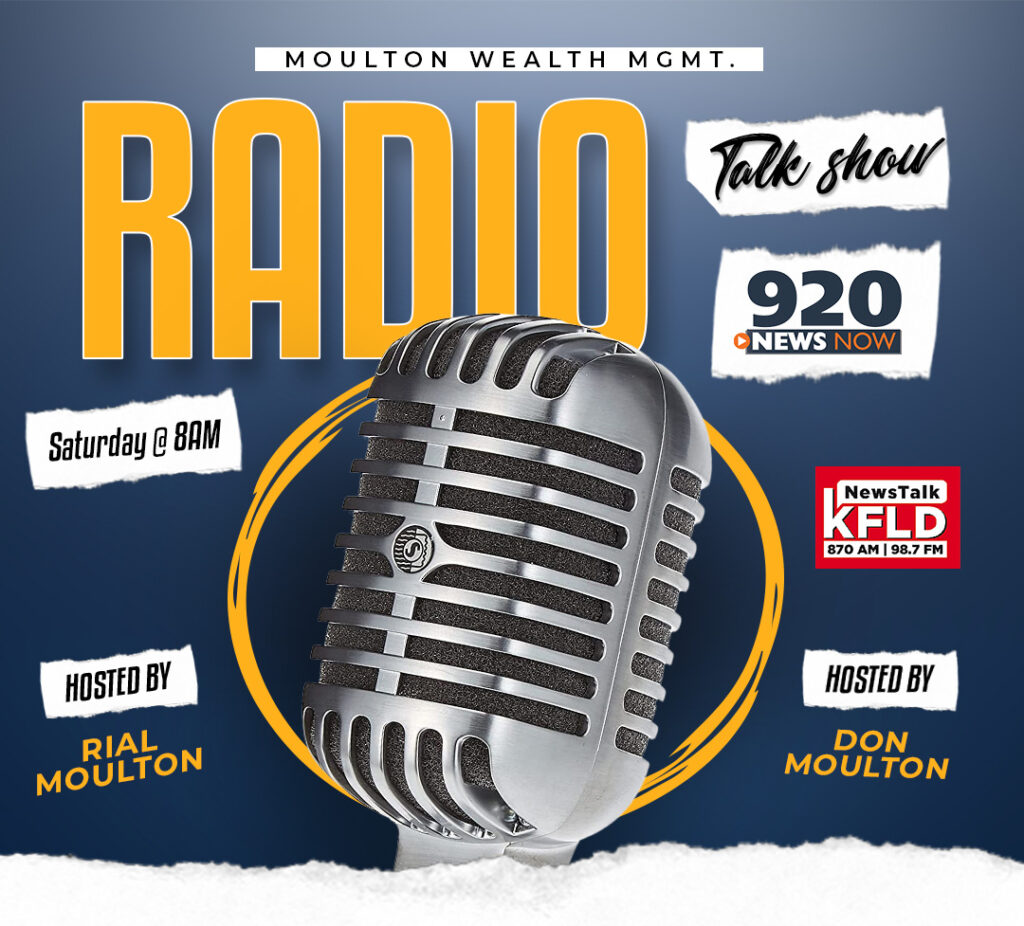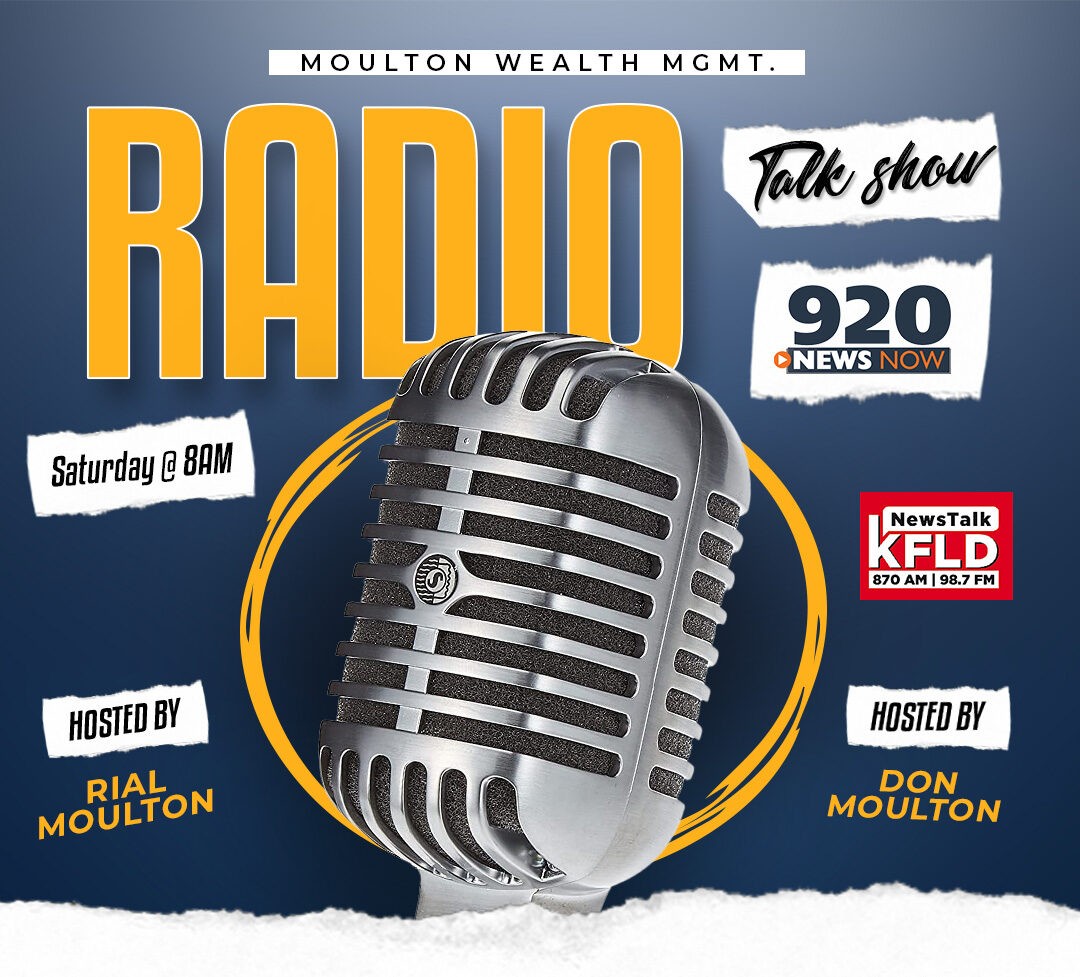 Want to listen to our previous episodes?
Click the button below to listen to our archived recordings.
Listen From Anywhere:
Live on the internet at www.newstalk870.am every Saturday morning at 9:30 AM!
Click the BIG, Red "Listen-Live" button on Saturdays at 9:30 AM.
At Moulton Wealth Management, our primary goal is to establish and maintain long term relationships with our clients.
We pursue this goal guided by the structure of the following values:
Integrity / Honesty
Integrity is at the heart of our processes and everything we do. We've now been in business for over 30+ years!
Client Respect
We focus first and always on our client's needs. We'll get a thorough understanding of your financial objectives.
Quality / Excellence
You'll be working with a CFP™ who has satisfied strenuous requirements of education, ethics, experience & testing.
Rial Moulton and Don Moulton are both Certified financial planner™ professionals. This ensures you're working with someone who has satisfied the requirements of Education, Ethics, Experience and Testing. 
At Moulton Wealth Management, our firm believes that making sound financial choices shouldn't be difficult. Our advisors follow the idea that each customer's circumstances and objectives are unique, therefore each client deserves a customized approach to goal-setting for their financial future.
Exclusive Investing Tips & Financial Advice:
Subscribe to Receive Notifications
when we release a new newsletter.